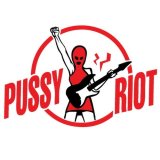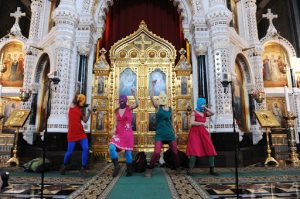 Pussy Riot
Yekaterina Samutsevich

:

Unknown
Nadezhda Tolokonnikova

:

Unknown

Maria Alyokhina

:

Unknown
Releases : 3 Total votes : 0 Reviews : 0
Added by

SludgeLeader
Additional notes
Pussy Riot is a Russian feminist punk rock protest group based in Moscow. Founded in August 2011, it has a variable membership of approximately 11 women ranging in age from about 20 to 33 (as of 2012).

In February 2014, a statement was made anonymously on behalf of some Pussy Riot members that both Alyokhina and Tolokonnikova were no longer members.

However, both were among the group that performed as Pussy Riot during the Winter Olympics in Sochi, where group members were attacked with whips and pepper spray by Cossacks who were employed as security.