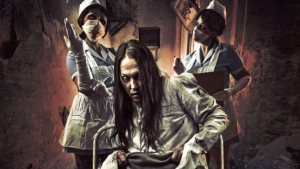 Pain
Peter Tägtgren

:

All Instruments, Vocals

(1996-present)
Devo

:

Keyboards, Bass

(1999-2003)
Releases : 25 Total votes : 0 Reviews : 0
Added by

SludgeLeader
Last edited by

SludgeLeader
Additional notes
This "one man band" was formed in 1996 as a "hobby" project for Peter Tägtgren (Hypocrisy), whose idea was to mix heavy metal with techno and industrial influences.

Pain's self titled debut was released in 1997. Since then Pain has released six more albums; with all six making the Swedish charts.

Since the album Psalms of Extinction session members participate in the recording of the studio albums.