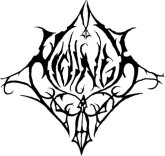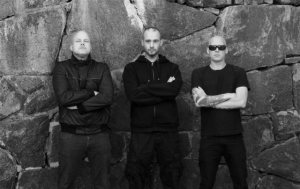 Nidingr
Øyvind Myrvoll

:

Drums

Teloch

:

Guitars, Bass

(studio)

(1996-)

Cpt. Estrella Grasa

:

Vocals

(2003-)

Sir

:

Bass

(2013-)
Per Ivar Ederklepp

:

Drums

Tjalve

:

Unknown

Walter Moen

:

Vocals

Blargh

:

Guitars, Bass

(studio)

(1996-?)

Seidemann

:

Bass

(2006-2007)

Tony Laureano

:

Drums

(2006-2007)

Hellhammer

:

Drums

(2007-?)
Releases : 6 Total votes : 0 Reviews : 0
Added by

Borisman
Additional notes
The band started out as Audr (Old Norse: Auðr, meaning 'desolate, empty'), a solo-project of Teloch in 1992.
He recorded one demo, before Blargh joined and they changed their name to Nidingr (Old Norse: Níðingr, an insult meaning 'scoundrel, a person of hatred and sin').

Rehearsal 1996 is now available for free download on Misantrof.