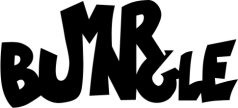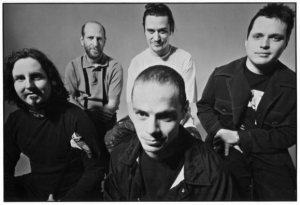 Mr. Bungle
Mike Patton

:

Vocals, Keyboards

(1985-2000)

Trey Spruance

:

Guitars

(1985-2000)

Trevor Dunn

:

Bass, Backing Vocals

(1985-2000)

Danny Heifetz

:

Drums, Percussion

(1989-2000)

Clinton Mckinnon

:

Keyboards, Clarinet, Tenor Sax

(1989-2000)
David Philips

:

Guitars

Robby Boy

:

Additional Vocals

Mort

:

Additional Vocals

(additional)

Jed Watts

:

Drums

(1985-1987)

Theo Lengyel

:

Saxophone, Keyboards

(1985-1996)

Hans Wagner

:

Drums

(1987-1988)

Scott Fritz

:

Saxophone

(tenor)

, Trumpet

(1987)

Luke Miller

:

Saxophone

(tenor)

, Trumpet

(1987-1988)
Releases : 12 Total votes : 0 Reviews : 0
Added by

SludgeLeader
Additional notes
The band played death metal-influenced music in its early days, something that can be heard on their first demo and on parts of their second full length album. Overall, the band was genre-bending through their career, where most of their songs incorporated many different influences/genres.

Their last full length album is arguably their most "stable" album which isn't as varied as their first two full lengths.

The band went on-hold in 2000 until Mike Patton gave an indication around 2004 that the band had hung it up.