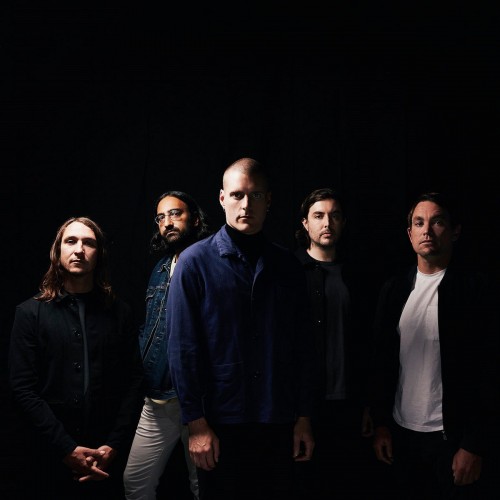 Deafheaven
Kerry McCoy

:

Guitars

(2010-present)

George Clarke

:

Vocals

(2010-present)

Daniel Tracy

:

Drums

(2012-present)

Shiv Mehra

:

Guitars

(2014-present)

Chris Johnson

:

Bass

(2017-present)
Derek Prine

:

Bass

(2010-2012)

Trevor Deschryver

:

Drums

(2010-2011)

Nick Bassett

:

Guitars

(2010-2012)

Korey Severson

:

Drums

(2011-2012)

Stephen Lee Clark

:

Bass

(2014-2016)
Releases : 4 Total votes : 0 Reviews : 0
Added by

Pop-Tarts
Last edited by

SludgeLeader
Additional notes
Deafheaven started as a project between frontman George Clarke and guitarist Kerry McCoy. After sending the demo to various blogs and receiving positive reception, they accepted offers to play live shows and added members of Whirr and Temple of Saturn to form a quintet and play as Deafheaven. On July 29th, 2010, Deafheaven played their first show and within months of forming, they began receiving interest from numerous record labels and officially signed on with Deathwish Inc. in December of 2010.

Deafheaven gained recognition and critical acclaim even outside the Metal community with their sophomore album Sunbather, regarded as the best-reviewed album of 2013 and as one of the records that defined independent music.

The film Violet (2014) by Belgian director Bas Devos is named after one of their songs from Roads to Judah which is also featured in a scene where the band is supposed to play a live gig and the camera is focused on the audience.