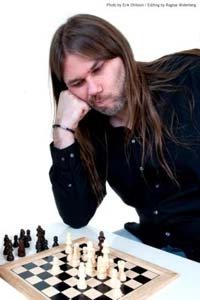 Dan Swanö
a.k.a.
Dan Erland Swanö
Country

Sweden

Born
March 10, 1973, Finspång, Sweden

(age 49)

Member of
Edge of Sanity
Nightingale
Witherscape
Bloodbath
Occupations
Singer, Songwriter, Producer
Instruments
Vocals, Guitar, Bass, Keyboards, Drums, Percussion, Saxophone, Cello, Programming
Genres

Progressive Death Metal

Labels
Black Mark
Dan Swanö

:

All Instruments, Vocals

(1998-1999)
Releases : 2 Total votes : 0 Reviews : 0
Added by

SludgeLeader
Album title
Lyrics
Type
Released
Rating
Votes
Reviews

Moontower

(1998)

Single

1998

-
0
0

Moontower

(1999)

Studio

1999-01-26

-
0
0
Additional notes
One could say that the album created under the bandname of Dan Swanö was the next Edge of Sanity album. But since Dan left the band, he recorded the album "Moontower" by himself.

Description of the music in Dan's own words is "if Rush played death metal in the 70s".

Dan Swanö has also recorded a cover of The Sister of Mercy's Lucretia My Reflection under his own name as well as a cover of Black Sabbath's Country Girl together with Peter Tägtgren (Hypocrisy, Pain).