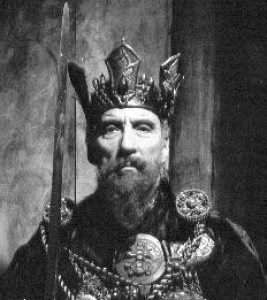 Christopher Lee
a.k.a.
Christopher Lee's Charlemagne
Country

United Kingdom

Born
May 22, 1922, Belgravia, London, England, United Kingdom
Died
June 7, 2015, Chelsea, London, England, United Kingdom

(aged 93)

Occupations
Actor, Singer, Author
Instruments
Vocals
Genres

Symphonic Heavy Metal

,

Power Metal

,

Symphonic Rock

Labels
Charlemagne Productions Ltd.
Christopher Lee

:

Vocals

(?-2015)

(R.I.P. 2015)

Hedras Ramos

:

Guitars

(2011-2015)

Hedras Ramos Sr.

:

Bass

(2011-2015)

Ollie Usiskin

:

Drums

(2011-2015)
Richie Faulkner

:

Guitars

(2010-2011)
Releases : 10 Total votes : 0 Reviews : 0
Added by

SludgeLeader
Christopher Lee Discography
Additional notes
Sir Christopher Lee was an actor famous for his role as Dracula in the 1958 movie Dracula, later playing Count Dooku in the Star Wars series and Saruman in the Lord of the Rings/The Hobbit trilogies.

His first steps into music were classical/opera/musicals and vocal covers as well as singing appearances on some of his movies' soundtracks, but in the 2000's his tastes widened into metal. He eventually released symphonic rock/metal concept albums of his own, telling the story of the First Holy Roman Emperor, King Charlemagne.

In 2005, being introduced to metal by Rhapsody of Fire, he began to listen to metal, collaborating with various artists, and even releasing metal/rock concept albums of his own.

Lee was fluent in English, Italian, French, Spanish and German. He was the original voice of Thor in the German dubs in the Danish 1986 animated film Valhalla, and of King Haggard in both the English and German dubs of the 1982 animated adaptation of The Last Unicorn.

He was a classically-trained bass singer.

He died at 8:30am on Sunday morning at Chelsea and Westminster Hospital in London, England.