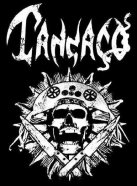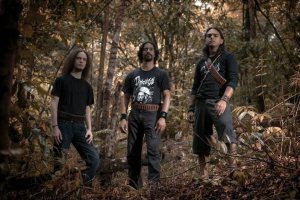 Cangaço
Magno Barbosa Lima

:

Bass, Vocals

(2010-)

Rafael Cadena

:

Vocals, Guitars

(2010-)

Mek Natividade

:

Drums

(2013-)
Arthur Lira

:

Drums

André Lira

:

Drums
Releases : 5 Total votes : 0 Reviews : 0
Added by

realemopolice
Album title
Lyrics
Type
Released
Rating
Votes
Reviews

Cangaço

(2010)

Demo

2010

-
0
0

Parabelo

(2010)

Demo

2010

-
0
0

Positivo

(2011)

EP

2011-04-15

-
0
0

Rastros

(2013)

Studio

2013-01-06

-
0
0

Retalhado

(2015)

EP

2015-06-29

-
0
0
Additional notes
Cangaço is the name given to a form of "social banditry" in the Northeast of Brazil in late 19th and early 20th centuries. This region of Brazil is known for its aridness and hardships, and in a form of reaction against the domination of the land owners, the government and the European colonizers, many men and women decided to become nomadic bandits, roaming the hinterlands seeking money, food and revenge (vendetta).

The band was born as Omega, then changed name to Vectrus and finally Cangaço in 2009.

Cangaço was the winner of 2010 W.O.A Metal Battle Brazil and went to the finals of the Wacken Open Air Festival.