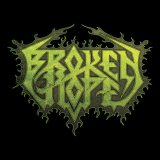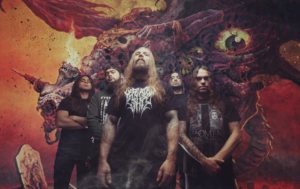 Broken Hope
Damian "Tom" Leski

:

Vocals

(2012-)

Matt Szlachta

:

Lead Guitar

(2014-)

Jeremy Wagner

:

Rhythm Guitar

(1988-2001, 2012-)

Diego Soria

:

Bass

(2014-)

Mike Miczek

:

Drums

(2012-)
Ed Hughes

:

Bass

(1988-1994)

Ryan Stanek (R.I.P. 2015)

:

Drums

(1988-1997)

Dave Duff

:

Guitars

(1988-1990)

Joe Ptacek (R.I.P. 2010)

:

Vocals

(1988-2001)

Brian Griffin

:

Lead Guitar

(1991-2001)

Shaun Glass

:

Bass

(1995-1998, 2012-2014)

Duane Timlin

:

Drums

(1997-1999)

Brian Hobbie

:

Bass

(1999-2001)

Mike Zwicke

:

Bass

(1999)

Ryan Schimmenti

:

Bass

(1999)

Larry DeMumbrum

:

Drums

(1999)

Sean Baxter

:

Drums

(1999-2001)

Scott Creekmore

:

Drums, Vocals

(1999-2001)

Chuck Wepfer

:

Lead Guitar

(2012-2014)
Releases : 8 Total votes : 0 Reviews : 0
Added by

HardLine
Last edited by

SludgeLeader
Additional notes
Notable for being the first death metal band to record a full-length album (Swamped in Gore) in digital from start to finish.

Ryan Stanek was kicked out of the band for selling band merchandise to fans but never having sent out any of the purchased merchandise (while keeping the money sent by the fans to himself).

Scott Creekmore was also the live vocalist for shows after Joe Ptacek left the group in 1999.

Reunited in 2012.

Broken Hope was dropped from Deicide's 2013 tour after a fan got its throat cut with a box cutter at a show in El Paso, TX. It is unknown whether or not the incident was the cause for the band being dropped.