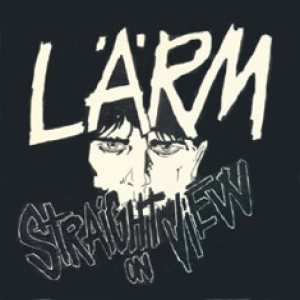 Straight on View
Reviews : 0
Comments : 0
Total votes : 0
Rating : -
Have : 0
Want : 0
Added by

SludgeLeader
Straight on View Information
| | Title | Length | Rating | Votes |
| --- | --- | --- | --- | --- |
| 1. | It's Up to You | | - | 0 |
| 2. | Sheer Mountains | | - | 0 |
| 3. | Dollars And Roebels | | - | 0 |
| 4. | Ignorance | | - | 0 |
| 5. | Negative Approach | | - | 0 |
| 6. | Concrete | | - | 0 |
| 7. | No One Can Be That Dumb | | - | 0 |
| 8. | Escape to Death | | - | 0 |
| 9. | Metal Attitude Sucks (M.A.S.) | | - | 0 |
| 10. | Nuclear Barbeque Party | | - | 0 |
| 11. | Puppets on a String | | - | 0 |
| 12. | Home Broken Home | | - | 0 |
| 13. | Megalo Mania | | - | 0 |
| 14. | Junk | | - | 0 |
| 15. | Work/Mad | | - | 0 |
| 16. | Settled | | - | 0 |
| 17. | Troubled Mind | | - | 0 |
| 18. | Puppets on a String | | - | 0 |
| 19. | Chemical Suicide | | - | 0 |
| 20. | T.V. Spots | | - | 0 |
| 21. | O.S.L. | | - | 0 |
| 22. | Somewhere Over the Rainbow | | - | 0 |
| 23. | Not What It Seems to Be | | - | 0 |
| 24. | Escape To Death | | - | 0 |
| 25. | No Words, No Lyrics | | - | 0 |
| 26. | It's Up to You | | - | 0 |
| 27. | Wodka | | - | 0 |
| 28. | Metal Attitude Sucks (M.A.S.) | | - | 0 |
| 29. | Junk | | - | 0 |
| 30. | Non-Conformity | | - | 0 |
| 31. | Our Future | | - | 0 |
| 32. | Don't Wanna Pay Their Debts | | - | 0 |
| 33. | Dollars And Roebels | | - | 0 |
| 33. | Drunk Freak | | - | 0 |
| 34. | Vivisection | | - | 0 |
| 35. | Vader Abraham | | - | 0 |
Menno

:

Vocals

Paul

:

Guitars

Jos

:

Bass

Olav

:

Drums
Production staff / artist
Stark Drinking Mat

:

Assistant Mixing

Graziella

:

Photography

Hanz Vermaas

:

Photography

Theun K

:

Photography

Mat Aerts

:

Recording (track 1-17)
Additional notes
Track 1-17 recorded on August 16th & August 17th, 1986 @ Jack Daniels Varkenslease Bedrijf.
Track 18-35 recorded live on June 21st, 1986 @ O.O.C. Bauplatz in Venlo.
Printed insert with lyrics and band photo collage included.

Pressing company uncredited, info derived from the 'S-17276' and 'S-17277' type matrix etchings.