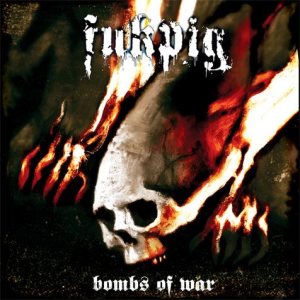 Bombs of War
Reviews : 0
Comments : 0
Total votes : 0
Rating : -
Have : 0
Want : 0
Added by

SludgeLeader
| | Title | Length | Rating | Votes |
| --- | --- | --- | --- | --- |
| 1. | The Life of a Familys Angels | | - | 0 |
| 2. | Self Chosen Captive | | - | 0 |
| 3. | Swarms of Insects | | - | 0 |
| 4. | Thrash Armageddon | | - | 0 |
| 5. | The Depths of Humanity | | - | 0 |
| 6. | Devils in Suits | | - | 0 |
| 7. | Bombs of War | | - | 0 |
| 8. | Caught Out | | - | 0 |
| 9. | Mother Natures Tears | | - | 0 |
| 10. | Third World Graves | | - | 0 |
| 11. | Nuclear Apocalypse | | - | 0 |
| 12. | Marching Blindly Forwards | | - | 0 |
| 13. | Scavenger Hunt | | - | 0 |
| 14. | Victims of War | | - | 0 |
| 15. | The Horror of It All | | - | 0 |
| 16. | Where Does the Sickness Begin | | - | 0 |
| 17. | Necroholocaust | | - | 0 |
| 18. | Fields of Conflict | | - | 0 |
| 19. | Victory at What Cost | | - | 0 |
| 20. | The Life of a Families Angels | | - | 0 |
| 21. | Self Chosen Captive | | - | 0 |
| 22. | Swarms of Insects | | - | 0 |
| 23. | Thrash Armageddon | | - | 0 |
| 24. | The Depths of Humanity | | - | 0 |
| 25. | Devils in Suits | | - | 0 |
| 26. | Bombs of War | | - | 0 |
| 27. | Caught Out | | - | 0 |
| 28. | Mother Natures Tears | | - | 0 |
| 29. | Gipkuf | | - | 0 |
Production staff / artist
Additional notes
The two original demos from 2001/2002 and the unreleased 'Bombs of War' 10" finally on cd, limited to 50 hand numbered copies.
With the original artwork hand painted by Mick Kenney.
Plus newly found original master for the Depths of Humanity.

Track 1-10: The Depths of Humanity demo 2001
Track 11-19: Nuclear Apocalypse demo 2002
Track 20-29: Bombs of War unreleased 10"