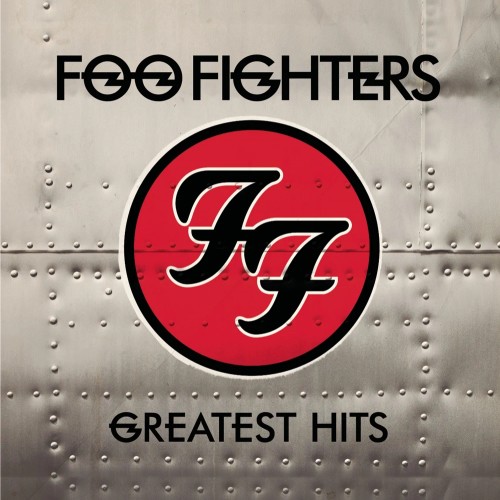 Greatest Hits
Reviews : 0
Comments : 0
Total votes : 0
Rating : -
Have : 0
Want : 0
Added by

PopRock
Greatest Hits Information
| | Title | Length | Rating | Votes |
| --- | --- | --- | --- | --- |
| 1. | All My Life | 4:24 | - | 0 |
| 2. | Best of You | 4:16 | - | 0 |
| 3. | Everlong | 4:10 | - | 0 |
| 4. | The Pretender | 4:27 | - | 0 |
| 5. | My Hero | 4:19 | - | 0 |
| 6. | Learn to Fly | 3:56 | - | 0 |
| 7. | Times Like These | 4:28 | - | 0 |
| 8. | Monkey Wrench | 3:53 | - | 0 |
| 9. | Big Me | 2:14 | - | 0 |
| 10. | Breakout | 3:22 | - | 0 |
| 11. | Long Road to Ruin | 3:48 | - | 0 |
| 12. | This Is a Call | 3:55 | - | 0 |
| 13. | Skin and Bones | 4:04 | - | 0 |
| 14. | Wheels | 4:38 | - | 0 |
| 15. | Word Forward | 3:49 | - | 0 |
| 16. | Everlong (Acoustic version) | 4:11 | - | 0 |
Dave Grohl

:

Lead Vocals, Backing Vocals, Rhythm Guitar (except tracks 3, 5, 8, 13), Lead Guitar (tracks 3, 5, 6, 8, 9, 10, 12, 13), Drums (tracks 3, 5, 8, 9, 12), Bass (track 9, 12)

Pat Smear

:

Rhythm Guitar (tracks 3, 5, 8, 13)

Nate Mendel

:

Bass (except tracks 9, 12)

Taylor Hawkins

:

Drums Except (tracks 3, 5, 8, 9, 12), Backing Vocals (tracks 4, 11, 14, 15), Lead Vocals on "Have a Cigar"

Chris Shiflett

:

Lead Guitar (tracks 1, 2, 4, 7, 11, 13, 14, 15), Backing Vocals (tracks 14, 15)
Production staff / artist
Foo Fighers

:

Producer

Gil Norton

:

Producer

Adam Kasper

:

Producer

Nick Raskulinecz

:

Producer

Barrett Jones

:

Producer

Butch Vig

:

Producer
Additional notes
Amazon Exclusive Version bonus track
17. Have a Cigar (Pink Floyd cover) (4:00)

EP version exclusive track
4. Band on the Run (Paul McCartney and Wings cover) (5:07)

DVD
1. I'll Stick Around
2. Big Me
3. Monkey Wrench
4. Everlong
5. My Hero
6. Walking After You
7. Learn to Fly
8. Next Year
9. All My Life
10. Times Like These
11. Low
12. Best of You
13. DOA
14. Resolve (Non-glow version)
15. The Pretender
16. Long Road to Ruin
17. Wheels
18. Everlong (Live at Slane Castle, Slane, Ireland - 'Everywhere but Home DVD, 2003)
19. Breakout (Live at Hyde Park, London, England - Skin and Bones DVD, 2006)
20. Skin and Bones (Live at the Pantages Theater, Hollywood and Vine, Hollywood, Los Angeles, California, August 2006 - Skin and Bones DVD, 2006)
21. All My Life (Live at the Wembley Stadium, Wembley, London, England, June 2008 - Live from Wembley Stadium DVD, 2008)
22. No Way Back (Hidden bonus video)

At the main menu, there is bullet hole that you can click, and it shows Dave Grohl performing "Home" (from the album Echoes, Silence, Patience & Grace, 2007) on the piano.