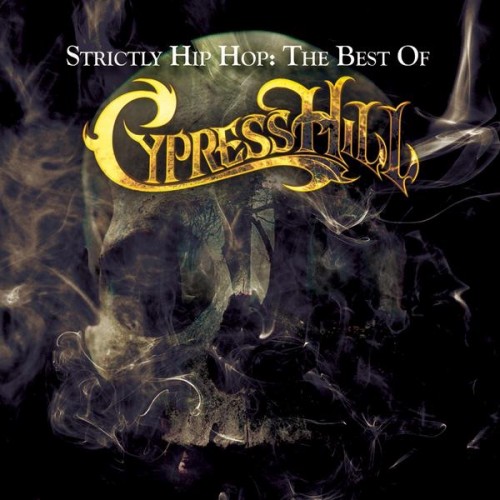 Strictly Hip Hop: The Best of Cypress Hill
Artist
Type
Compilation
Released

2010

Genres

Hip Hop

Labels
Sony Music
Format

CD

, Digital
Length
126:05
Reviews : 0
Comments : 0
Total votes : 0
Rating : -
Have : 0
Want : 0
Added by

PopRock
Strictly Hip Hop: The Best of Cypress Hill Information
Title
Length
Rating
Votes
Disc 1
1.

How I Could Just Kill a Man

4:10
-
0
2.

I Aint Goin' Out Like That

4:28
-
0
3.

Hand on the Pump

4:04
-
0
4.

Throw Your Set in the Air (Club Remix*)

3:13
-
0
5.

Strictly Hip Hop

4:33
-
0
6.

Hand on the Glock

3:33
-
0
7.

Latin Lingo (Prince Paul Mix)

4:38
-
0
8.

Checkmate (Hang Em High Remix)

4:01
-
0
9.

When the Ship Goes Down (Extended*)

3:13
-
0
10.

Lowrider

6:42
-
0
11.

What U Want from Me

3:50
-
0
12.

Another Victory

3:12
-
0
13.

Trouble

5:01
-
0
14.

Stoned Is the Way of the Walk

2:47
-
0
15.

Break 'Em Off Some

2:45
-
0
16.

Prelude to a Come Up (featuring MC Eiht)

3:27
-
0
Disc 2
1.

Insane in the Brain

3:29
-
0
2.

Boom Biddy Bye Bye

4:02
-
0
3.

Dr. Greenthumb (Fun Lovin' Criminals Remix*)

3:53
-
0
4.

Hits from the Bong (T-Ray's Mix)

4:24
-
0
5.

I Wanna Get High

2:56
-
0
6.

Illusions

4:29
-
0
7.

Latin Lingo

3:59
-
0
8.

The Phuncky Feel One

3:30
-
0
9.

Lick a Shot

3:24
-
0
10.

Cock the Hammer

4:23
-
0
11.

(Goin' All Out) Nothin' to Lose

3:53
-
0
12.

Busted in the Hood

4:04
-
0
13.

Stank Ass Hoe

5:11
-
0
14.

Light Another

3:17
-
0
15.

Roll it up Again

3:15
-
0
16.

Can't Get the Best of Me

4:17
-
0
Production staff / artist
Additional notes
"How I Could Just Kill a Man" is mistitled as How Could I Just Kill a Man.
"Checkmate" is the Hang 'Em High Remix Radio Edit from the Stash EP and not the titled (and unedited) mix from the "(Rock) Superstar" CD single.
"Can't Get the Best of Me" is the 'clean' Radio Edit.
"Roll it up Again" was a bonus track on the Japanese version of the album Till Death Do Us Part and was also the b-side to the single "What's Your Number" (where it was titled simply "Roll it Up").
The instrumental segues present after the album versions of some tracks (e.g. "Lowrider" and "Stank Ass Hoe") are maintained throughout and have not been removed.
(*) This is the first time these remixes have been released on album.