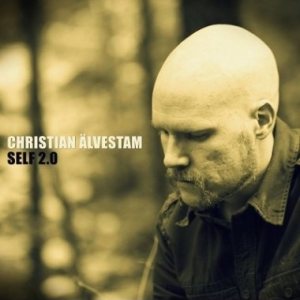 Self 2.0
| | |
| --- | --- |
| Artist | |
| Type | EP |
| Released | 2012-10-19 |
| Genres | Electronic Rock |
| Labels | Dimout Productions |
| Length | 38:40 |
Reviews : 0
Comments : 0
Total votes : 0
Rating : -
Have : 0
Want : 0
Added by

SludgeLeader
| | Title | Length | Rating | Votes |
| --- | --- | --- | --- | --- |
| 1. | Once Adreamed | 5:39 | - | 0 |
| 2. | Time to Let Go | 4:43 | - | 0 |
| 3. | Departure Theme | 5:16 | - | 0 |
| 4. | Origins | 4:32 | - | 0 |
| 5. | City of Sand Castles | 6:41 | - | 0 |
| 6. | The Unforsaken | 5:48 | - | 0 |
| 7. | En knippa ljung | 6:01 | - | 0 |
Christian Älvestam

:

Vocals, Guitars (electric, Acoustic), Bass, Programming
Guest / session musicians
Sebastian Freij

:

Cello (8)

Seiya Ogino

:

Piano (8)

Siavosh Bigonah

:

Guitars (solos) (5)

Stefan Jonsson

:

Guitars (acoustic) (2)

Jari Lindholm

:

Programmed Beats (5)

Johan Randén

:

Guitars (rhythm) (4), Guitars (solos) (6)

Thomas "PLEC" Johansson

:

Guitars (additional) (2, 5), Guitars (solo) (7), Bass (additional) (2)

Patrik Gardberg

:

Guitars (solo) (2), Guitars (acoustic) (5)

Henrik Sethsson

:

Backing Vocals (1, 6)

Ehsan Kalantarpour

:

Synthesizers, Effects (3, 5)

Martin Lindqvist

:

Saxophone (1, 4)
Production staff / artist
Thomas "PLEC" Johansson

:

Mixing, Mastering

Seiya Ogino

:

Layout

Tommi Konu

:

Layout

Christian Älvestam

:

Layout, Mixing, Mastering

Pär Olofsson

:

Artwork

Johnny Olsson

:

Re-production of Artwork (LP)
Additional notes
Originally a digital release, the EP was released as a physical digipack in July 2013 by Dimout Productions.

Songs 3 and 5 are bonus tracks on this edition.

Released on vinyl on February 7, 2014 with an exclusive bonus track: 8. "Waiting Out the Storm" (4:49).

Music credits:
Tracks 1, 4, 6, 7 by Älvestam
Track 2 by Älvestam/Plec
Track 3 by Ehsan/Älvestam
Track 5 by Älvestam/Ehsan
Track 8 by Älvestam/Ogino

All lyrics by Christian Älvestam except 7 by Anne-Brit Älvestam.

Recorded at different locations and on various occasions between 2010 and 2013.
Mixed and mastered at The Panic Room.
Christian Älvestam Discography
Album title
Type
Released
Rating
Votes
Reviews
▶

Self 2.0

(2012)

EP

2012-10-19

-
0
0