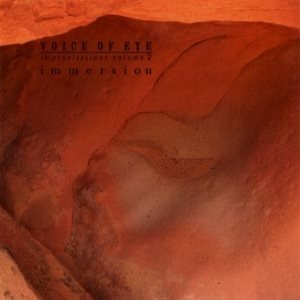 Immersion: Improvisations Volume 2
Reviews : 0
Comments : 0
Total votes : 0
Rating : -
Have : 0
Want : 0
Added by

Pop-Tarts
Immersion: Improvisations Volume 2 Information
| | Title | Length | Rating | Votes |
| --- | --- | --- | --- | --- |
| 1. | Extractor | 8:10 | - | 0 |
| 2. | Thing Dreamfield | 2:54 | - | 0 |
| 3. | My Little Vamp Creatürlings | 5:05 | - | 0 |
| 4. | Rainy Day | 5:52 | - | 0 |
| 5. | Evil Machine | 4:05 | - | 0 |
| 6. | Gay | 2:52 | - | 0 |
| 7. | The Gates of Oblivion | 8:25 | - | 0 |
| 8. | Dripping Eternity | 3:51 | - | 0 |
| 9. | Sky Breathes Stars 'Til Dawn | 5:51 | - | 0 |
| 10. | Island of Dr. Moreau Nightclub | 2:05 | - | 0 |
| 11. | Immersion | 17:08 | - | 0 |
| 12. | French Dream | 2:43 | - | 0 |
Additional notes
Improvisations Volume 2.

Immersion was realized June - July '07, as the sister to &lta href="http://www.discogs.com/release/1064874"&gtEmergence&lt/a&gt. Both use the same format of improvisational composition. The journey continues to deeper and more exotic realms. (Cover text)

Limited to 100 copies. Professionally duplicated CDr, housed in a slimline casea with a color insert.
Released to coincide with VOE's reunion concert in Oakland, CA, and their subsequent European tour.