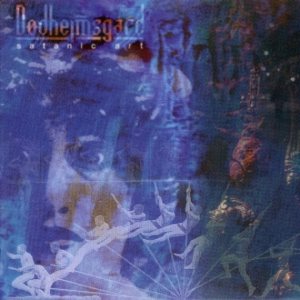 Satanic Art
Reviews : 0
Comments : 0
Total votes : 0
Rating : -
Have : 0
Want : 0
Added by

Borisman
| | Title | Length | Rating | Votes |
| --- | --- | --- | --- | --- |
| 1. | Oneiroscope | 1:31 | - | 0 |
| 2. | Traces of Reality | 7:07 | - | 0 |
| 3. | Symptom | 2:31 | - | 0 |
| 4. | The Paramount Empire | 3:10 | - | 0 |
| 5. | Wrapped in Plastic | 1:40 | - | 0 |
Mr. Always Safe and Sound

:

Guitars, Vocals

Mr. Fantastic Deceptionist

:

Guitars, Programming, Vocals On "The Paramount Empire"

Mr. Dead Meat Smelly Feet

:

Bass

Mr. Nebulous Secrets

:

Drums

Mr. Dingy Sweet Talker Women Stalker

:

Keyboards, Piano

Mr. Anti Evolution Human Deviation

:

Guitars
Guest / session musicians
Stine Lunde

:

Violins On "Traces Of Reality"
Production staff / artist
Vicotnik

:

Layout

Bjørn Werner

:

Additional Mixing

Bjørn Boge

:

Producer, Engineering, Mixing

Tom Kvålsvoll

:

Mastering

Garm

:

Mastering
Additional notes
All tracks recorded summer 1997 except track 4, recorded march 1996.
All music by Dødheimsgard.

Engineered, produced and mixed by Bjørn Boge and Dødheimsgard at BBM Studios.
Mastered by Tom Kvålsvoll, Garm and Dødheimsgard at Strype Audio.

Art layout and graphics by Lauveng Design and Vicotnik.
Additional help on mix by Bjørn Werner.

Bootleg release by The Black Hand in 2007 on 10" Orange/Black Splatter Vinyl, limited to 200 handnumbered copies. Bootleg emerging from South America.