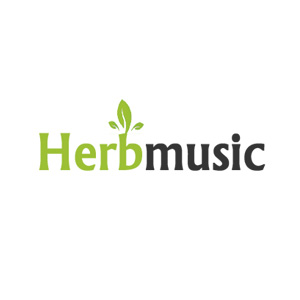 Matando güeros
Artist
Type
Studio Full-length
Released

1993-07-06

Genres

Death Metal

,

Grindcore

Labels
Roadrunner Records
Length
32:55
Reviews : 0
Comments : 0
Total votes : 0
Rating : -
Have : 0
Want : 0
Added by

HardLine
Last edited by

SludgeLeader
Matando güeros Information
| | Title | Length | Rating | Votes |
| --- | --- | --- | --- | --- |
| 1. | Pura de venta | 0:41 | - | 0 |
| 2. | Leyes narcos | 1:09 | - | 0 |
| 3. | Sacrificio | 1:16 | - | 0 |
| 4. | Santa Lucía | 0:43 | - | 0 |
| 5. | Matando güeros | 2:24 | - | 0 |
| 6. | Seis seis seis | 1:19 | - | 0 |
| 7. | Cruza la frontera | 1:44 | - | 0 |
| 8. | Greñudos locos | 1:27 | - | 0 |
| 9. | Chinga de mecos | 1:16 | - | 0 |
| 10. | Narcos-satánicos | 1:50 | - | 0 |
| 11. | Desperado | 2:41 | - | 0 |
| 12. | Culeros | 0:51 | - | 0 |
| 13. | Misas negras (Sacrificio III) | 1:20 | - | 0 |
| 14. | Chinga tú madre | 3:11 | - | 0 |
| 15. | Verga del brujo / Están chingados | 3:43 | - | 0 |
| 16. | Molestando niños muertos | 2:57 | - | 0 |
| 17. | Machetazos (Sacrificio II) | 1:27 | - | 0 |
| 18. | Castigo del brujo | 1:44 | - | 0 |
| 19. | Cristo de la roca | 1:12 | - | 0 |
Juan Brujo

:

Vocals

Pinche Peach

:

Additional Vocals, Samples

Asesino

:

Guitars

Hongo

:

Guitars, Bass

Güero Sin Fe

:

Bass

Fantasma

:

Bass, Vocals

Greñudo

:

Drums
Additional notes
This is the only pure grindcore full length album released by Brujeria, later albums show a more death/groove sound.

"Güero" is a Mexican slang term for a pale-skinned or blonde-haired person, often used as a slur.

Track 16 to 19 taken from the "Machetazos" single.

"Matando Güeros" is one of the songs to the "Gummo" soundtrack.

Some stores in the U.S. and other countries refuse to sell this album, due to its front cover, which depicts a person out of shot holding up a decapitated head. Roadrunner released a censored version with the cover showing just the name of the band and album title on a black background.

Interesting note: The head on the cover has been taken by the band as a mascot and they named him "Coco Loco" which means "crazy head".